Ricky Sweum – Earth Song (Review by TheBandCampDiaries.com)
A jazz-inspired artist with a broad creative scope, and an eclectic taste in music.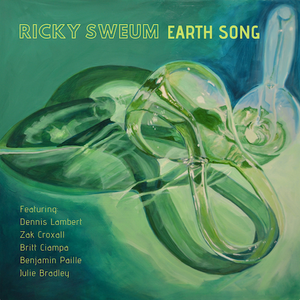 Ricky Sweum is a saxophonist and composer with a really unique feel. He is passionate about jazz, but he has a deep love for all kinds of music, including world, electronica, experimental, and many other genres. 
As a result of his eclectic taste, Ricky comes off as a creative artist who isn't limited to categories. He perceives sound as something fluid and unique, and he is always keen on exploring a wide range of influences, making for a unique vibe. Recently, Ricky set out to release a brand new studio album. This project is titled "Earth Song" and it features 11 studio tracks. 
Each song gives listeners a glimpse into the artist's unique approach and stretches his content towards different directions and ideas. From understated melodies to sophisticated arrangements with an unpredictable feel, Ricky will take you on an exciting musical journey, which truly knows no boundaries in terms of where the music can take you.  In addition to the beautiful music, I am also quite impressed with the artwork - love the drawing and the unique aesthetics it brings to the table! 
One of the perks of jazz is that this genre is almost by definition, free and open-ended. It is a perfect platform to explore various ideas, and it is a powerful personal match with an artist like Ricky, someone with such a varied taste in music! In addition to his spontaneous executions, the production of this release is also really distinctive. The textural qualities of these recordings highlight the human elements behind the music, and gives off a sense of openness that is surprisingly hard to find on most releases in this day and age. 
In spite of that, jazz is often at risk. Some musicians are fossilized on the same styles and the same influences, and they fail to grasp the real spirit of the genre, which in my opinion, has often been about breaking patterns and avoiding hard and fast rules. Thankfully, Ricky is all about following his instinct on this amazing release, letting his personal muse and diverse background pave the way to an amazing collection of tracks. 
Find out more, and do not miss out on the work of this talented artist:  
https://rickysweum.com