From the, "The New Face of Jazz: An Intimate Look at Today's Living Legends and the Artists of Tomorrow" [A Random House Book 2010] 
By Cicily Janus – photography by Ned Radinsky 
[Excerpt from book - used by permission from the author]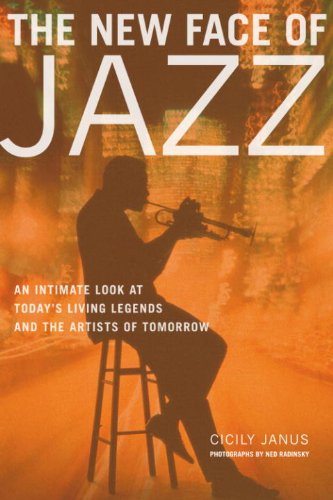 Ricky Sweum 
"Music is a lifelong journey of self-discovery and rediscovery." 
BACKGROUND AND SOUND 
Award-winning saxophonist Ricky Sweum has emerged through the scenes in New York and Colorado as an upcoming master of the craft. He landed on his own two feet with a record deal from Origin Record and tours with the very best in the industry, from solo musicians to Broadway. In the past he has been a member of the BMI Jazz Composers Workshop under the tutelage of Jim McNeely and Michael Abene, toured with nationally touring Broadway companies, and performed with the Tommy Dorsey Orchestra and other greats such as Clark Terry, James Moody, and Terry Gibbs. Recognizing those who have helped him with his initial shove toward the top, Ricky is putting his sweat and earnest belief into everything he does in order to create a journey that will last him a lifetime. 
HIS STORY 
Jazz isn't a style as much as a way the musicians have learned to play what it is they play. You can't separate playing from listening; you have the ability as a musician to respond to what's around you in a way that's different than every other kind of music. The essence is living, responding, listening, and stretching. Life is about movement and flexibility, and jazz speaks life to me. Focusing music into something greater than the musicians themselves allows their intent to permeate energy to listeners. It has the effect of inspiration within the process of mastery. When I first got into music it was about being excited about something I didn't understand. This was followed by the realization that music is a set of skills, a craft, a model on how one can conduct their life. With it came this feeling of responsibility to master these skills, but that mastery never comes. At that point, it becomes a continuous process of self-discovery. I'm still blown away now, twenty-five years later, the same way I was on day one. I didn't even and still don't know what I don't know.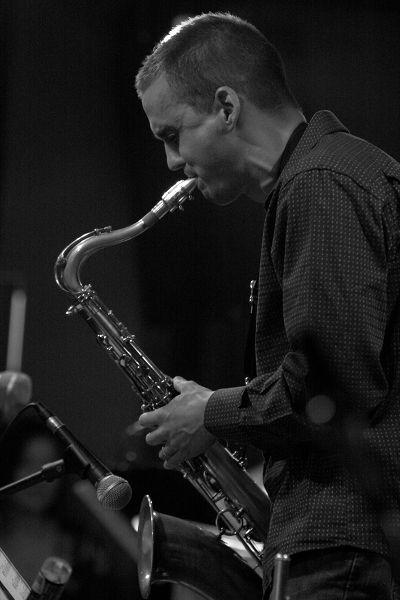 I think the biggest thrill for me is when someone comes up to me and they know nothing about music and yet they're inspired. Maybe not musically, but the inspiration to repeat whatever process they're into and create something new that couldn't be created by themselves is great. You are your only self, and by bringing two, three, or five people more that are equally inspired it creates something that wouldn't be if you were alone. It's alchemy of inspiration and passion. Jazz is just one form of this alchemy-a microcosm of creative life in general throughout the whole universe. Even if you play something that's been done before, it's not the same-a new, different moment that represents now. For audiences I would hope they appreciate who I am in that moment. This music must be given one's full attention, a worthy chance. Anywhere throughout music, if it's a typical place, it takes on the background role, and this negatively influences musicians. They take on a background role and create that moment to the uninspired and passionless performances. It's a disservice to what it is we're trying to create. The subtlety of everything that's trying to happen is completely covered over. The audience, on the other hand, can inspire the performer. 
Jazz is not a style that can be defined, it's a living, breathing and constantly changing in its own time music. It gets down to the basics of energy effecting energy. Jazz is freedom within restrictions. Fill yourself with passion, desire-a raw energy you can use and create something new. Don't discard anything because it doesn't fit the mold you're trying to learn. Keep it. Save it for later. Music is a lifelong journey of self- discovery and rediscovery. Remain open, as this is allowing whatever is there to be the perfect thing. If you approach what you're doing in music from that standpoint, you'll hear the mood and make it fun for the listener and performer. It's an undeniable force, a visceral experience of combined energies.